We took a trip to The Grampians National Park, for a weekend. I've been there once before a few years back during winter – it was very nice but brrr, too cold.
This is an old photo taken atop Mount William.

This time round, just at the verge of spring, the weather was much better. We stayed at the Bagara cottage in Halls Gap, same place we stayed on the first trip. It is a little self contained cottage with everything really, fully equipped kitchen, bbq stove, laundry facilities, tv, dvd, etc. Although being a woman I did find one thing lacking, heheheheh a hair dryer. (Not that I needed to style my hair but mine takes forever to dry and I had to go to sleep with semi damp hair)
First thing we did when we got there was to build a fire. (It was still cold enough for a fire to be welcomed) Turns out, it can be quite hard when most of the twigs and branches we could find were a bit wet.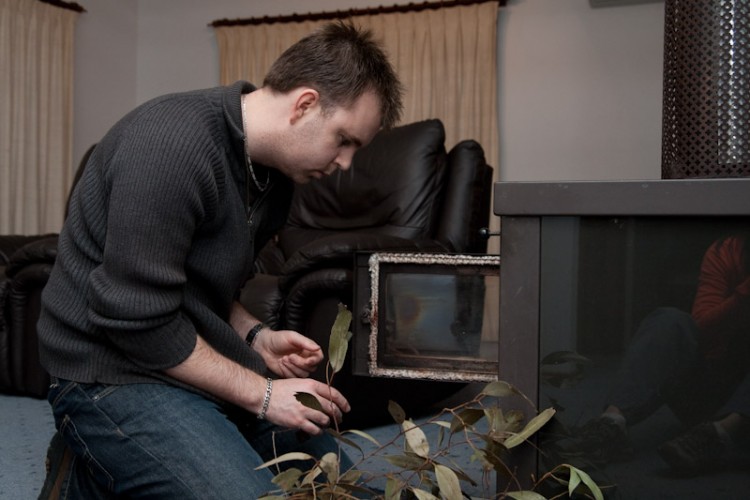 That is me in the reflection, helping morally, by taking photos.
The following morning, after a sleep in we went to the local tourist information center. Told the nice lady there we would like to go for a short walk, she asked, how short is short? We said, erm about 5km. She then said, how about this one, through the Grand Canyon to The Pinnacles? 2.5km there, and back, would be 5km. Perfect we thought and away we went.
We discovered not long after the starting our "walk" that the 2.5km was upwards!!! Initially I was quite surprised that the lady at the information center didn't mention the terrain, then I realised, she did mention, grand canyon and pinnacles, should have been obvious.
And up we went

Admiring the view and taking photos .

After catching my breath, I thought I would try a woman against landscape contest. Alas, the rock won.

After a long while, we did finally get to the top! We were rewarded by some spectacular views. It actually looks down at the Bagara cottage.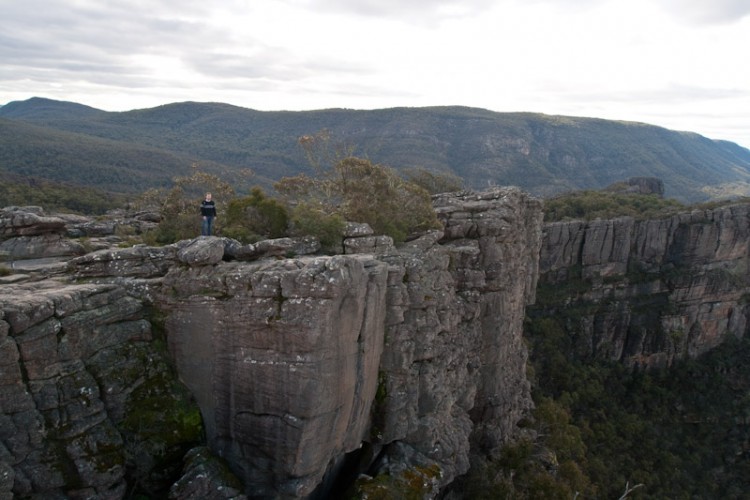 Happy that we made it back to the car park!

At The Pinnacles, we had a picnic lunch and I overheard a very fit looking young couple saying that they made it to the top in 40 minutes. We must have taken over 2 hours, but I say it was because we stopped to take photos! 🙂 (Kia su)