The following day we thought we would not try anymore "walks". As it is our second visit to The Grampians, we have visited some of the more popular sites. So we thought we would go somewhere that is not specially marked out on the tourist map. We pick the Glenelg River but on the way we saw a sign for Silverband Falls and decided to stop. It was a short walk, about 1km to the falls, this time, just an easy level walk.
The waterfall was quite rapid although not very high.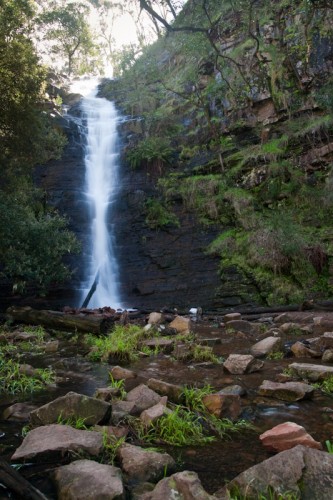 It is a quiet spot but some 30 people must have come and gone while we were there slowly taking photos and taking turns on the tripod.

Turned out after driving for about an hour to the Gleneg River that the road to the crossing was closed!! After a while we thought, it mustn't be far away, let's just walk. So we parked the car by the road and took our picnic lunch and set off. The river was only about 200m away, smaller than I had imagined, and the bridge was closed, I suppose that must be why the road was closed.
We spread our picnic mat and eagerly tucked into lunch. It was very idyllic, bright sun and quiet except for nature. We hadn't seen another vehicle since we had turned off the main road onto the unpaved gravel road headed for the river.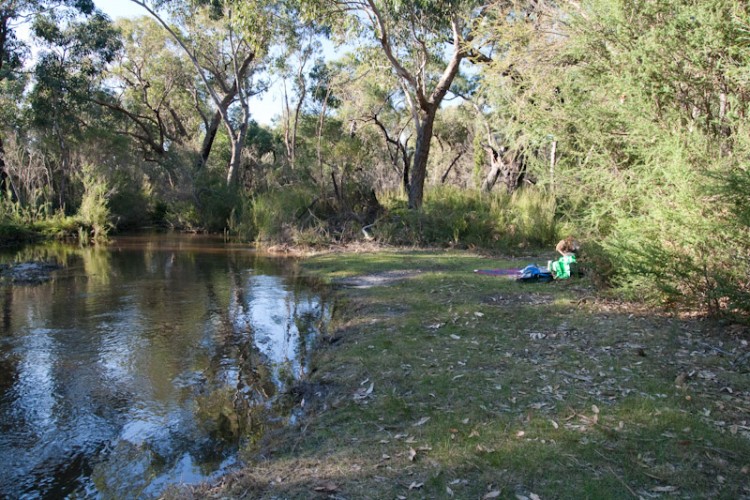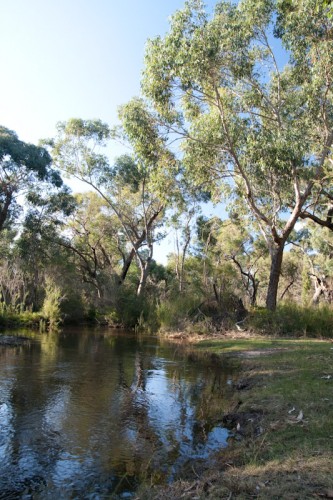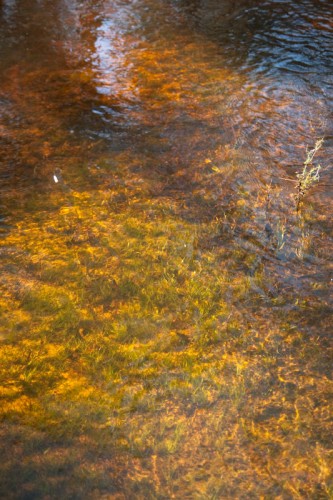 On the drive back we passed what must be The Chimney Pots, apparently a good spot for rock climbing.

I have heard that men get more success at dating sites if they had a picture of them looking intently away from the camera. So here is Kendall's rendition, I am not very sure it did the trick.